Barcelona has become the capital of jazz, thanks to its friends at the International Jazz Festival and many venues who have supported the genre. Discover the universe of jazz in the city with this selection of the top places to see and hear it live in all its splendour.
Little Italy Jazz
Little Italy is the only restaurant in town committed 100% to jazz. And they've got experience to back it up as well, having opened in 1988. As owner Vicente Gómez explains, the place started out as a traditional Italian restaurant, at a time when 'the neighbourhood was still alive with the last gasps of Zeleste on C/Argenteria'. And the live jazz formula came to them when they saw that the neighbouring art galleries were open late. They started offering dinner concerts once a month and, by popular demand, those changed to once a week, and now they're every Wednesday and Thursday night. What they did at first to liven up slow weeknights is now essential, and their Italian cuisine is as reliable as their music programme. You'll gobble down jazz standards and bossa nova quartets, led by professional musicians. The acoustic format, Gómez says, 'allows you to have a conversation at your table without having to shout, but at the same time, those dining at the next table won't hear you', so it's perfect for a romantic dinner, but not for spying on your fellow patrons.
---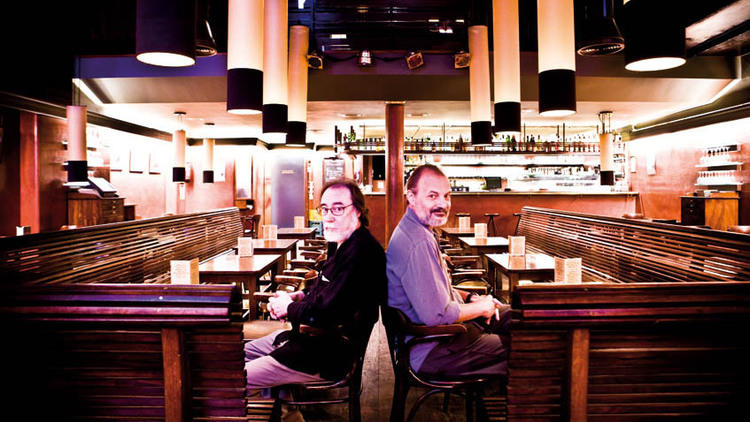 Cafè Salambó
Salambó has become a local landmark in Gràcia, and it's worth a visit just to experience its numerous attractions: the interior is mainly made up of wood, which gives it the feel of a neighbourhood bar, there are two pool tables and a modern clientele who come because of the food and the proximity of Verdi Park cinema. This is the perfect place to have a coffee or a glass of something else that is very popular here: the cocktails. They have a good list of cocktails, like the Roma (grappa and cream), the Mèxic (tequila, cream and chilli) and the Bombó (condensed milk, chocolate and Cointreau).
---
Cocktail & Swing
The Gran Hotel Havana also offers punters music to snack on with your cocktails whether yours is a morning tipple or a more socially acceptable aperitif hour. Every Friday from 7.30pm to 9.15pm, jazz trios are on hand to liven things up, no matter what your poison.
---
Café Vienés Jazz Club
If you're the type who wants to feel like you're in your own high-budget noir film, and you're packing a full money clip, then make a standing date for Thursday nights at Café Vienés at the Hotel Casa Fuster. The soundtrack is live classic jazz and swing played by the utmost professional of musicians.
---
Milano Cocktail Bar
This place is reminiscent of a Chicago speakeasy during Prohibition. You might miss the entrance entirely if you don't keep your eyes open, and your wits about you as well, since you have to first go into a sort of basement and then down some stairs in darkness, which all may well help to get your heart pumping and your liver good and ready for your destination. Once inside, you're in a pretty big space, with red booths and dim lighting, giving a delicious aesthetic of the 1940s. The generous cocktail menu is longer than a Stephen King book, and it's dominated by concoctions made with Campari, but they also have a gift for those mixed with whiskey.
---
Jamboree
Jamboree, which means 'tribal reunion' in Zulu, is one of the city's jazz landmarks, largely responsible for bringing famed jazz musicians to Barcelona. The likes of Bill Coleman, Kenny Drew, Chet Baker, Lou Bennet, Stéphan Grappelli, Kenny Clarke, Ornette Coleman or Dexter Gordon have graced the basement club's stage at one time or another. As one of the city's most culturally active spots, the club is also an essential element of Plaça Reial nightlife. Every night, the cave-like Jamboree hosts jazz, Latin or blues gigs by mainly Spanish groups – on Mondays, in particular, the outrageously popular WTF jazz jam session is crammed with a young local crowd. Upstairs, slicker sister venue Los Tarantos stages flamenco performances, then joins forces with Jamboree to become one fun, cheesy club later on in the evening. You'll need to leave the venue and pay again, but admission serves for both spaces.
---
Harlem Jazz Club
Despite the DJ booth, the best of Harlem is their live music programme. So it's no surprise that it's a place frequented by little-known and aspiring musicians, and music students. Harlem is part of the city's musical history, and some top local talent got their start here. You'll hear jazz, of course, but also klezmer, funk and flamenco, without prejudice.
---
JazzSí Club
This small live music venue is linked to the Taller de Músics, the veteran music school, pioneer in the area of teaching jazz and flemenco en Catalonia. They host concerts and jam sessions of jazz, blues, pop, rock, flamenco and Cuban music on a daily basis.
---
23 Robadors
Inside this stone-walled and smoke-filled lounge, Raval denizens dig the jazz jam on Wednesdays, the flamenco on Sundays and, in between times, DJs playing a genre-defying range of music (Joy Division and DJ Shadow on the same night). A manga-style mural on the back wall, by one of Barna's many graffiti artists, adds to the underground appeal. You'll need to ring the bell by the door to get in.
---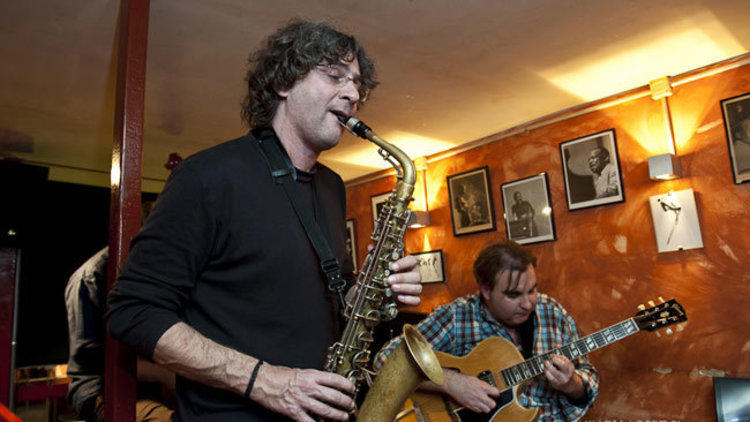 Jazzman
Located right at the intersection point of the Sagrada Família, Gràcia and Eixample neighbourhoods, this small but veteran club, open since 1979, has live jazz concerts and vinyl sessions. A classic of Barcelona's nightlife and a meeting point for jazz fans.
I'm Barcelona Vip is your nightlife guide and the biggest pub crawl in Barcelona. We offer you our bracelets which give you free access to the best nightclubs and parties every night! Book it on our web or give us a call: +34628798824. We also can send the bracelets to your location in Barcelona!